PelviStim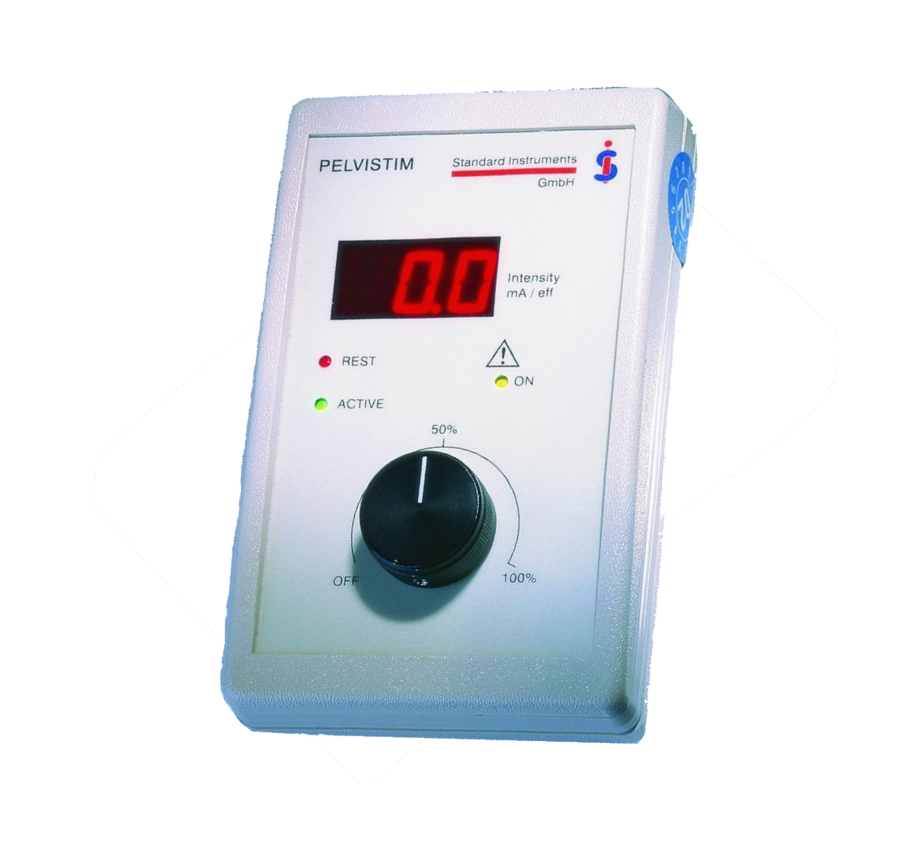 Painless electrical stimulation
In the treatment of urinary stress incontinence the active biofeedback therapy is well proven. The PELVIPLUS system has in hundreds of cases already demonstrated sustainable improvements in patients. For extremely weak muscular structures, however, an initial therapy with electrical stimulation may well be used. For this purpose our PELVISTIM can be used.
The system has a unique technology, that avoids the pain aggravation when there is severe irritation of the muscles. The electrical stimulation done with PELVISTIM is of particular benefit to patients with very little control over the pelvic floor muscles, since quick improvements are achieved. Even though these are not sustainable, a short period of therapy with a successful improvement in strengthening the muscles, ensures that by a subsequent treatment with PELVIPLUS a permanent state can be achieved.
PELVISTIM convinces with its patient-friendly, ergonomic design and simple one-button operation. The probes (anal and vaginal versions) are produced from an allergy-free biocompatible polymer, the electrodes are 24-carat gold plated or made entirely of plastic, to prevent undesirable reactions in sensitive patients.
The systems are equipped with a robust recharable battery and therefore avoids high costs for batteries.