ZALT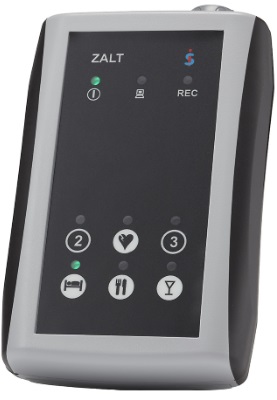 Deals with resistance!
Although ZALT offers plenty of power, it is a very handy system that gives the examiner the possibility to choose between a pH monitoring or a combined impedance-pH monitoring. On top oft he common pH monitoring the sixup to seven additional impedance channels allows the identification of reflux episodes with also non-acidic content.
During the 24-hour recording, the patient can easily enter important events or phases via the innovative front design, an additional diary does not need to be conducted.
ZALT is compatible with a variety of different catheters types and thus covers a wide range of applications.
Use cases: